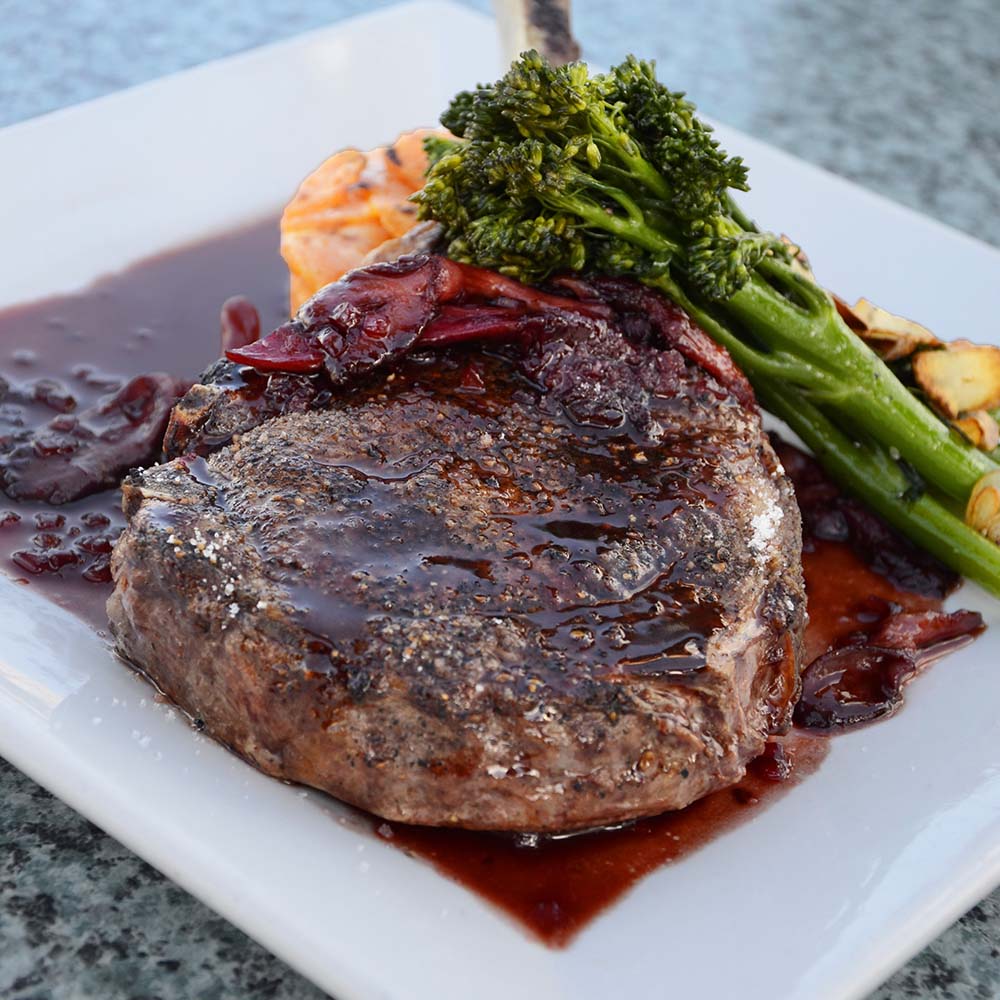 Under the provisions set forth in the Effingham County Food Ordinance and the IDPH Food Service Sanitation Code, the Health Department's Food Protection Program is responsible for permitting, regulating, and inspecting food establishments operating in Effingham County. The ultimate goal of the program is to reduce the occurrence of foodborne illness and to promote safe food practices within the community.  This goal is realized by surveying food operation procedures and by educating food handlers and the public on food safety.
Opening a Food Service Establishment in Effingham County – The Division of Environmental Health welcomes new food service establishments to Effingham County. Before your Food Service Establishment can begin operation, you must complete a Plan Review, obtain an Effingham County Food Service Establishment Operating Permit, and pass a Pre-Opening Inspection. We encourage you to contact us early in the planning process.

Opening a New Food Establishment



Food Service Sanitation Management Certification

Food Handler Certification

Food Establishment Food Safety


Temporary Food Service Establishments
A Temporary Food Service Establishments is now defined by the Effingham County Food Ordinance as a food establishment that operates at a fixed location for not more than two (2) consecutive days but less than fourteen (14) consecutive days, in conjunction with a single event or celebration.
A formal application and fee are no longer required to operate at one-day and two-day events in Effingham County. However, verbal notification of plans to operate must be provided by calling the Health Department prior to the event. Safe food handling practices should be followed at all times. Please click the "Pre-opening Self-inspection checklist" below to assist you in guaranteeing safe and sanitary operations. If Health Department personnel determine that an inspection is necessary, the inspection will be conducted at random and maybe conducted before the start of the event or during the event.
Any person desiring to operate a Temporary Food Service Establishment in Effingham County at a fixed location for three or more consecutive days must submit an application for an operating permit on forms provided by the Effingham County Health Department a minimum of five (5) business days prior to the proposed date of opening at the anticipated event. A $30.00 fee, payable to the Effingham County Health Department is also required.
If you have any questions, please contact the Effingham County Health Department.
Temporary Vendor Operating Permit Application
Pre-Opening Self-Inspection Checklist
IDPH Temporary Food Stand Safety
Farmers' Market
The following foods are allowed for sale or distribution at farmers' markets with no restrictions:
Fresh fruits and vegetables, only minimally rinsed to remove visible soil, but otherwise unprocessed.
Grains, seeds, beans, and nuts (whole, unprocessed, and unsprouted)
Popcorn (un-popped; kernels can be removed from the cob)
Fresh herb sprigs; dried herbs in bunches (only cut for harvesting, minimally rinsed to remove visible soil)
Honey in the comb or removed from the comb in an unadulterated condition is exempt if the producer packs or sells less than 500 gallons.
Other foods may only be allowed if certain conditions are met. 2013 – Sanitation Guidelines for Farmers Markets provides guidance on foods allowed or prohibited for sale at farmers' markets.
Cottage Food Operations
The Cottage Food Operation law (P.A.097-0393) became effective in Illinois on January 1, 2012. This new law allows certain foods made by individuals in home kitchens to be sold at Illinois farmers' markets with limited regulation. Non-profit organizations – including churches, civic, and school-affiliated groups – do not fall within the scope of the Cottage Food Operation law.
The products that can be made in a home kitchen and sold at a farmers' market include:
Certain fruit-based jams, jellies and preserves
Certain fruit butters
Baked goods (i.e. breads, cookies, cakes, pies, and pastries)
Dried foods (i.e. herbs and teas) The Illinois Department of Public Health has issued Technical Information Bulletin 44 to address the specifics in this law. An additional Technical Information Bulletin #44a was issued April 1, 2012 to clarify commonly asked questions. For a complete list of the foods allowed to be sold, or for more information on how to operate under this law, refer to the following documents:
There is no fee to register with the Clay County Health Department to operate under the Cottage Food Operations law. However, there are fees associated with the food service sanitation management certification training, certificate, and related renewal courses.
In addition, the products must be properly labeled, annual gross receipts from sales must be $25,000 or less, the "cottage food operation" must be registered with the local health department where the business is located, and the person preparing and selling the food must have a valid Illinois Food Service Sanitation Manager Certificate. The law does not allow these homemade products to be sold in retail stores or any location other than an Illinois farmers' market.
Cottage Food Guide & Regulations
Cottage Food Home Self-Certification Checklist
Please contact the Effingham County Health Department at (217) 342-9237 for more information or to request a paper copy of the registration form be mailed to you.
Certified Food Protection Manager (CFPM) Certification
How many of my employees need to have Certified Food Protection Manager (CFPM) Certification?
Category I facilities must have a certified manager on the premises at all times that potentially hazardous food is being handled/prepared.
Category II facilities must have at least one full-time certified food service manager on staff.
Category III facilities do not require the operational supervision of a certified food service sanitation manager.
Any new establishment shall have a certified manager from the initial day of operation or provide documentation of enrollment in an approved course to be completed within three months. Original certificates of certified managers shall be maintained at the place of business and shall be made available for inspection upon request.
Important Changes:
Effective January 1, 2018, the Illinois Food Service Sanitation Manager Certification (FSSMC) will be eliminated. Illinois Department of Public Health will no longer issue FSSMC certifications, post course listings, or certify instructors/proctors on or after January 1, 2018.
Food Handler Certification (FHC)
Effective July 2014, the State of Illinois is requiring ALL food handlers in restaurants to attend food handler training and obtain a food handler certificate (FHC). Any food handler working in the state of Illinois, unless that person has a valid Illinois Food Service Sanitation Manager Certification (FSSMC), is required to have food handler training within 30 days of employment and every 3 years thereafter. Food handler means an "individual working with unpackaged food, food equipment or utensils, or food-contact surfaces."
All food handlers working in non-restaurants will be required to have training completed by July 1, 2016.
Food Handler Training FAQ
ANSI-Accredited Food Handler Training Course (IDPH)
Safety Education for Food Service Establishments
Aside from establishment inspections, we strive to educate food service managers and operators on proper food safety practices and HACCP principles. It is our belief that increased education is the greatest defense against foodborne illnesses. Food safety documents and links are listed below:
Keeping Food Safe During Power Outage
Boil Order Guidelines for Food Establishments
Consumer Food Safety
The following information will help you to select, store, and prepare foods properly.
Basics for Handling Food Safely
Check Your Steps: Clean, Separate, Cook, Chill
Safe Minimum Cook Temperatures
Cleanliness Helps Prevent Foodborne Illiness
Cooking Safely in the Microwave Oven
Food Safety While Hiking, Camping, and Boating
Refrigerated Food and Power Outages: When to Save and When to Throw Out
Frozen Food and Power Outages: When to Save and When To Throw Out
Keep Food and Water Safe After a Disaster or Emergency
Food Recalls
The following websites will provide you with the latest information on food recalls and alerts, as well as food illness outbreaks. If you have a product on the list, review the recall notice and follow the manufacturer's instructions for disposing of the product safely.
Meat, Poultry, and Processed Egg Products
The Food Safety and Inspection Service (FSIS) of the U.S. Department of Agriculture (USDA) issues recalls on meat, poultry, and egg products:
Food, Pet Food, and Farm Animal Feed
The Food and Drug Administration (FDA) has jurisdiction over recalls on other food, as well as pet food and animal feed